There comes a time in many shops whether itís a full mechanical service shop or highly specialized driveline shop, when you need the functionality of a full machine lathe. The problem is, if you are going to be doing driveshaft work, a normal machine lathe just doesnít have the mandatory large bore big enough to accommodate the modern driveshaft. Until Dial developed this large bore hollow spindle lathe with auto-feed and threading, your only choice was a large, very large, oil field lathe costing upwards to a $100,000.00. Obviously, that was not the answer.
These two units, pictured here, have 40 inch beds (60 inch beds are available) but will easily handle what once required a 10 foot lathe. It has been said that these two lathes are the most versatile manual lathes in the world. We tend to agree.
Want more information? Give us a call at 800- 645- 8652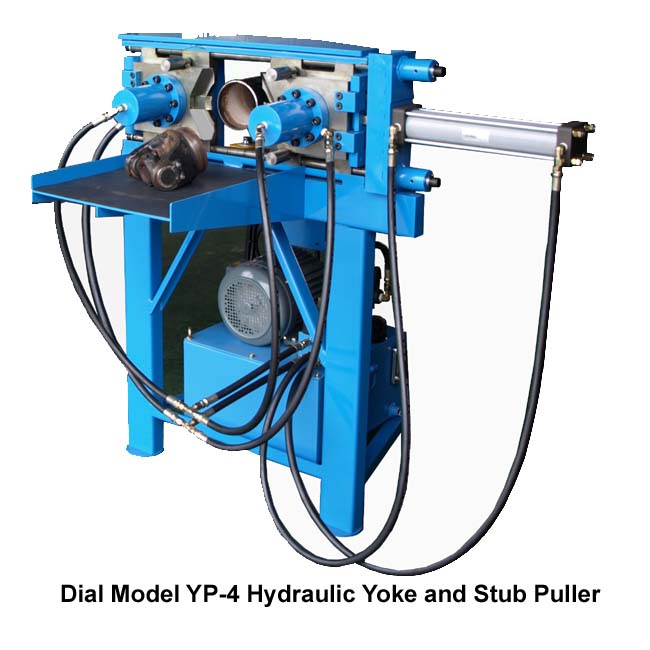 DIAL MODEL YP-4 HYDRAULIC
YOKE PULLER

The removal of a yoke or stub can be a real exercise in futility. If its an RPL or SPL it will likely take a young "bull" with a big hammer and a very long time to before the tube gives it up.


With the Dial Hollow spindle lathe, you simply machine out the weld to where it is flush with the surface of the tube. Continue machining, but no further than the thickness of the tube wall. The Shaft is then placed in the yoke puller making sure that the jaws of the puller fit into the machined kerf. The puller will now hydraulically remove the yoke or stub. Click on the button below and take a look at the video. For pricing and delivery, give us a call at 800-645-8652.

Watch the Video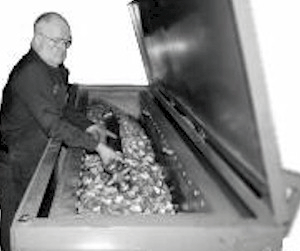 Dial's Vibratory Drive Shaft Cleaning Machine
Cleans, Degreases, Removes Rust and Buffs in one operation.
Your customer will swear you are giving them back a new shaft.
Rebuild a clean driveshaft instead of a dirty one. Environmentally Safe
For good used Driveshaft Balancing/Rebuilding Equipment Always Check Used Drive Shaft Balancers


Or call us at 800-645-8652